Posted by Rae on Apr 30th 2020
My mom tasked me with creating a customized gift box for avid Harpers customer/my brother, Luther! She asked me to stick to a budget of $100 or less.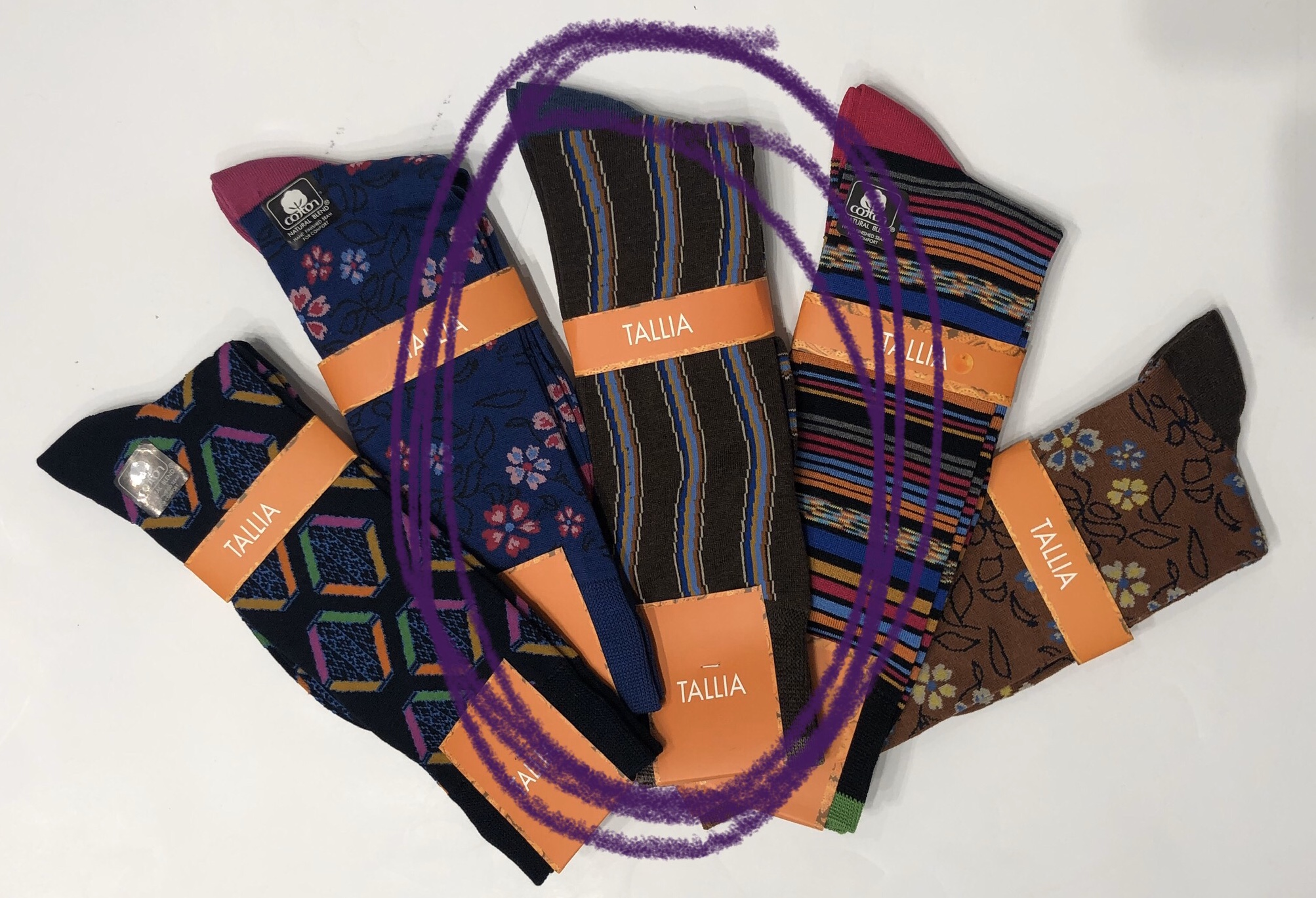 Tallia Socks, $12.50: Looking at Luther's past purchases, I noticed right away that his number one favorite brand is Tallia Orange, known for their bold colors & patterns. I picked the pair in the middle because he commonly picks shades of blue & brown, so they will fit well with the rest of his wardrobe.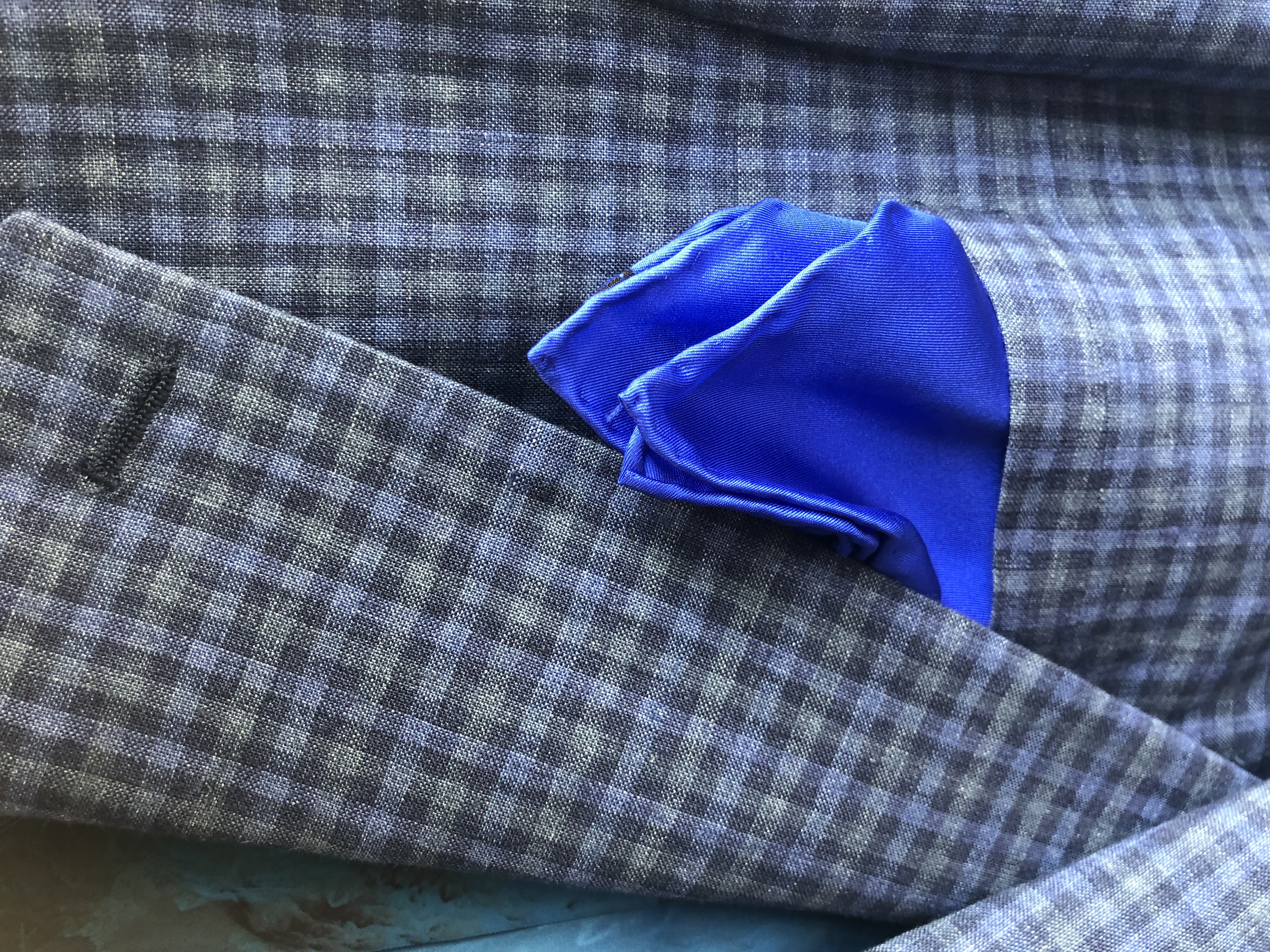 Silk Pocket Square, $15: Another super versatile accessory. Luther bought a blue plaid sport coat in January, and while we don't have that exact coat in stock any more, I matched pocket squares with a coat in a similar shade. I landed on this cobalt blue for a pop of solid color.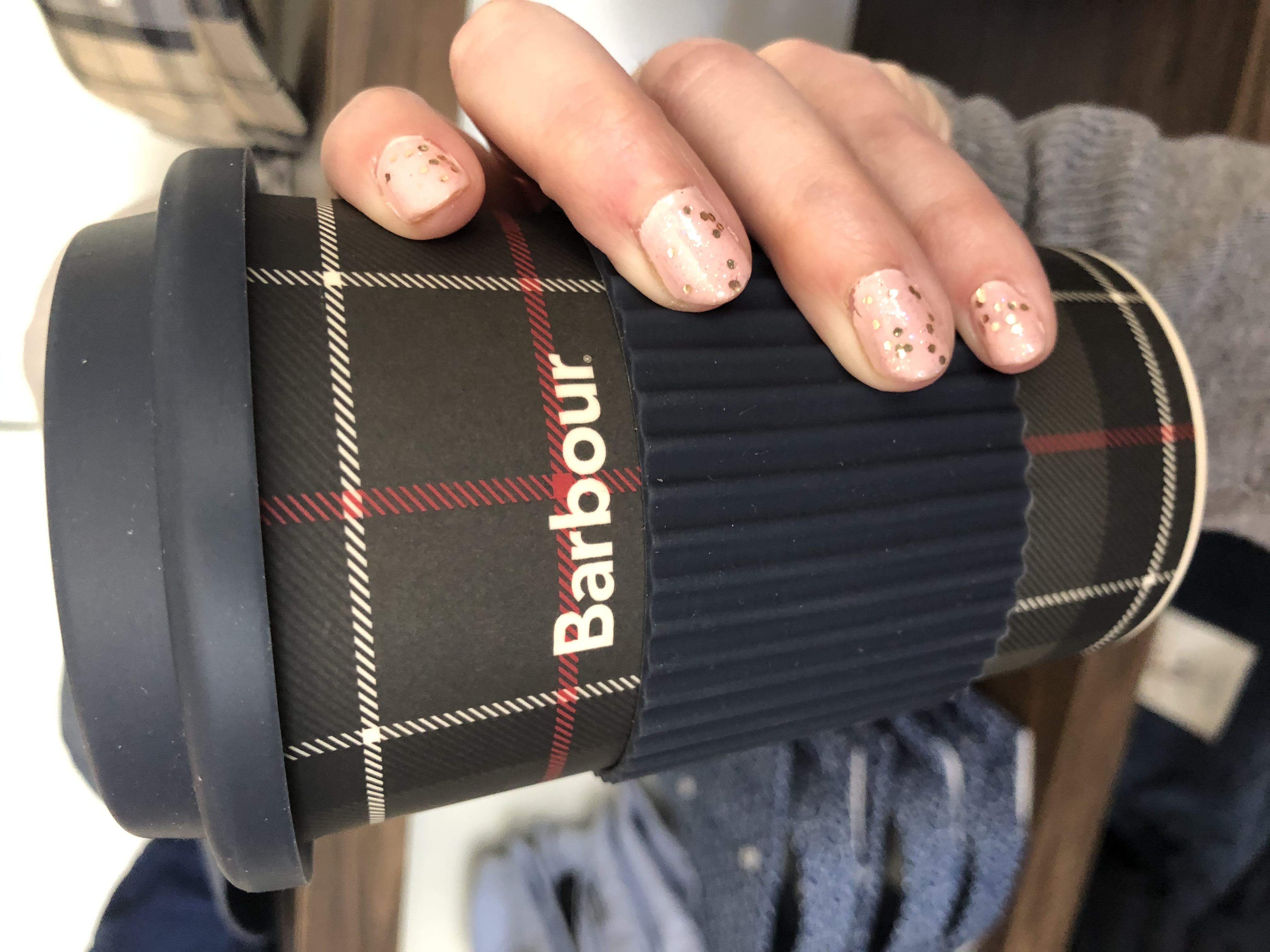 Barbour Tartan Travel Mug, $17: Luther (like all PSU students) is completing his semester remotely. Since staying alert during Zoom reviews can be a challenge, he can sip coffee in style from this Barbour mug in their classic tartan pattern. And he can look forward to actually traveling with it sometime in the hopefully near future!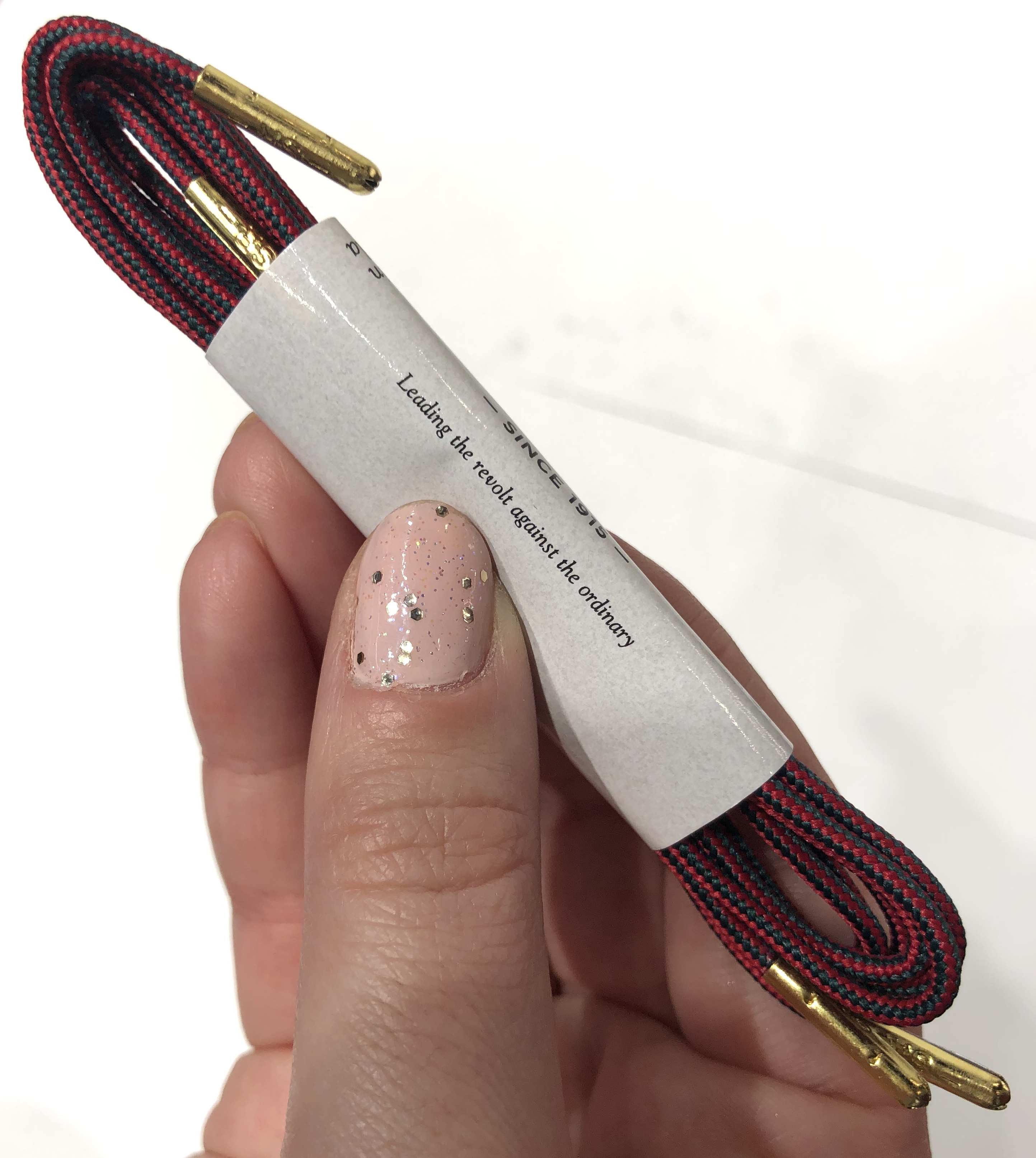 Stolen Riches Shoelaces, $17.50: A new pair of laces to give his favorite shoes a quick makeover. We have tons of colors and patterns - I stuck with the blue theme I had going and picked this fun pair. (Also I did my own nails at home and I am a little proud of them!)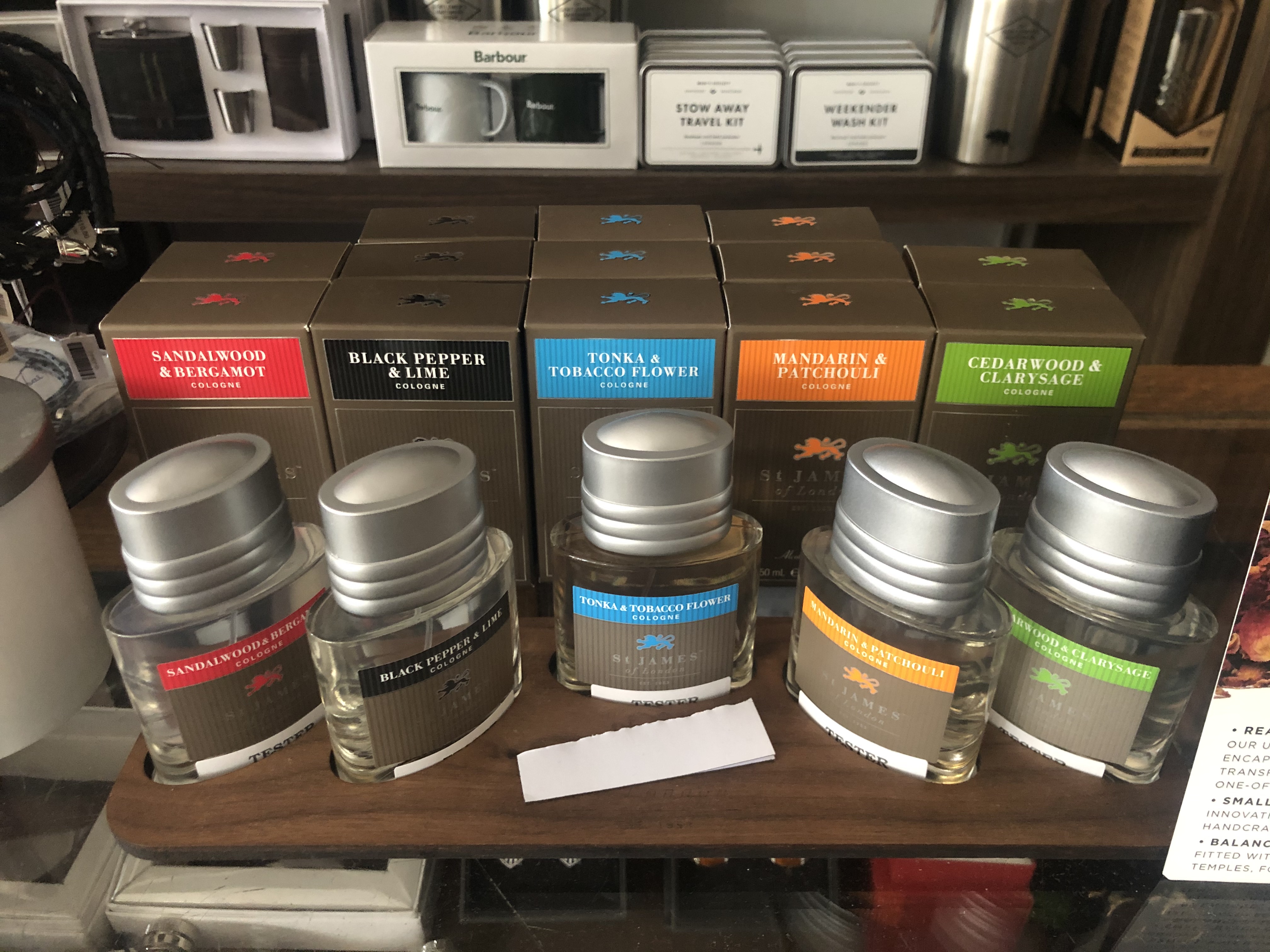 St. James of London Sandalwood & Bergamot Cologne, $39: Luther buys cologne pretty regularly, and it looks like he is about due for a refill! I picked a new scent from St. James of London. I am usually not a fan of sandalwood scents, but this one is clean and not overwhelming. Bonus points for elegant packaging.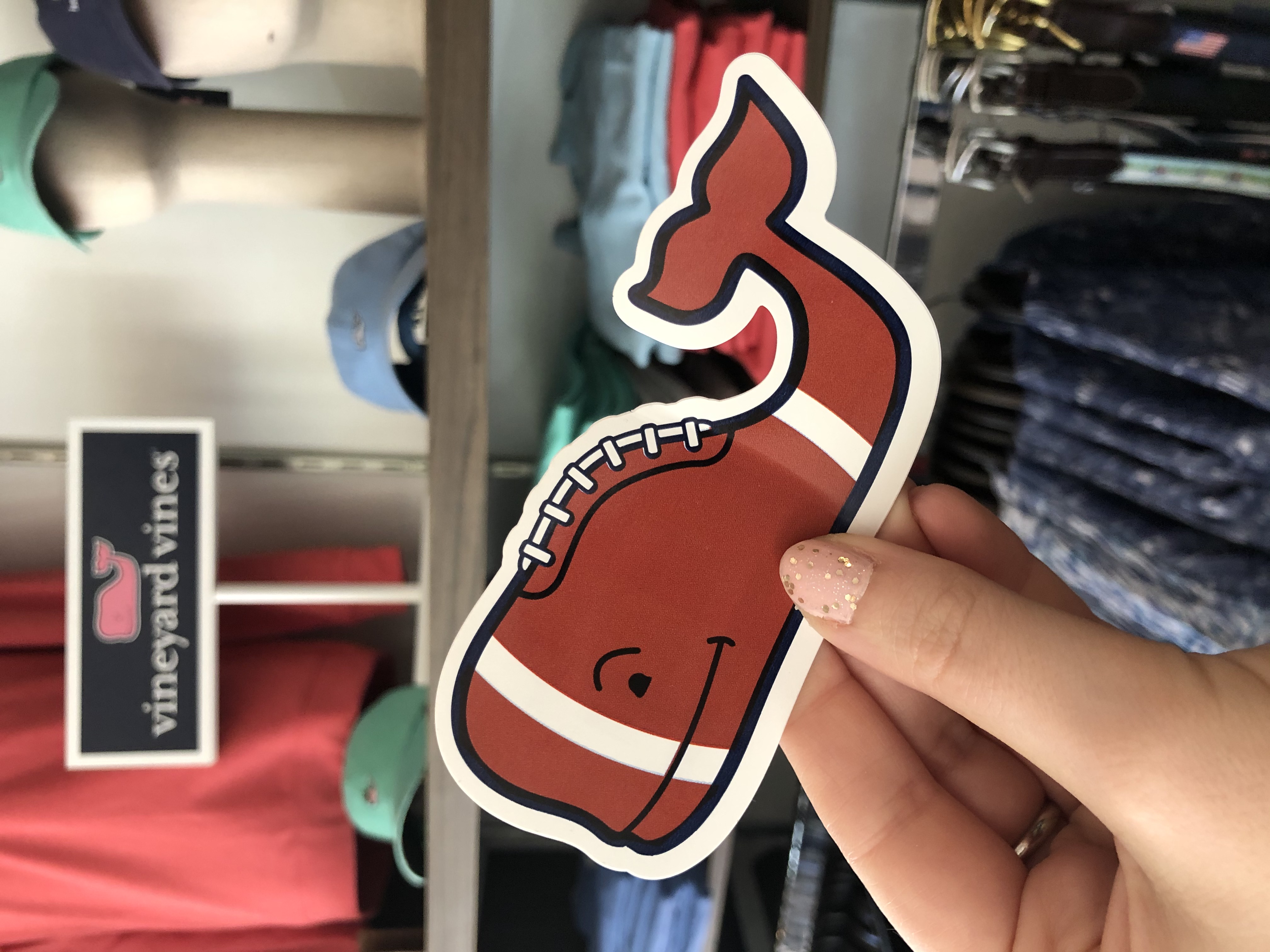 Vineyard Vines Football Whale Sticker, $2.95: The NFL draft still happened! And this cheery guy will provide some positivity wherever he ends up sticking. And I included a Harpers Varsity Club sticker as a fun bonus! We love adding little surprises to our packages. We also love designing stickers. (PLEASE send us your sticker ideas!)
Since we are currently offering 25% off storewide and free shipping, Mom's total is...$77.96!
We are adding new products to our online store every day, but there are still some hidden gems in store. We're happy to dig them up for you, just ask! I mean it! It is so rewarding to assemble gifts for our customers/family - we know you, we love you, and we miss you.