Posted by LC @ Harpers on Jan 17th 2020
Yes, it's really just the start of winter here, but fashion is always ahead of us, waiting for us to find it - waiting for us to catch up. Spring clothing will be here soon so this post is just about getting you excited for Spring and all its colorful beauty!
COLORS
Designers are focusing on the way color builds their collections. Bright colors make a statement, with combinations of blues, greens, and reds popping up everywhere.
Pantone's pick of the year is classic blue. The Spring market was filled with boundless blues ranging from soft and tranquil to vibrant. Other colors with a strong presence included: orange zest, melon, peach, coral, sunlight, marigold, Biscay green, mint, aqua, meadow, chive, grape, lavender, lilac, pink, fuchsia, coral pink and blush.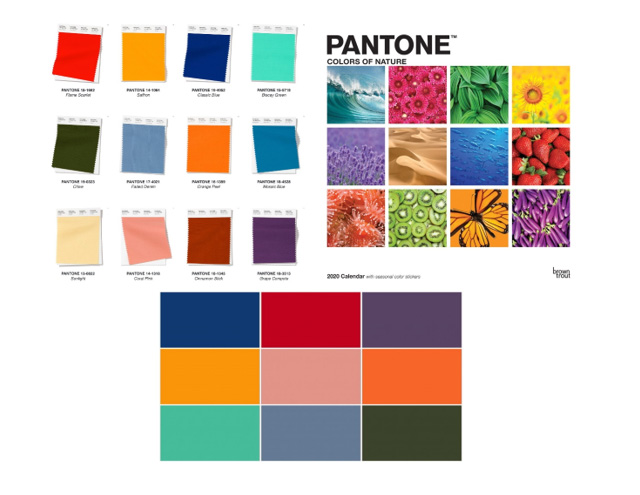 STYLES OF FABRICS AND PRINTS

In terms of styles, bold prints and patterns are hot such as ikats, florals & palm. Tie-dye, dip-dye, and ombre are still showing and are strong. Gingham, polka dots, and stripes have returned and are reinvented in new ways such as being oversized or color blocked. There are many new interpretations of camo and animal prints alongside statement prints and primitive patterns. The blazer IS back and stronger than ever -- pair it with a pair of walking shorts or a matching pair of pants, yes, the suit has returned. Yay! The jumpsuit remains a Spring favorite as well as apparel that is sequinned, sheer, and textured.
PANTS
Wide legs are here and going strong this season, but we are still seeing slim legs, pajama pants, hem detail i.e.: chewed, frayed, embellished, uneven. Cargo, paper bag and high waisted pants are popular. Shorts -- both short and knee length -- are in. The key bottom length this season is the ankle length but overall, it seems like almost anything goes with pants this Spring.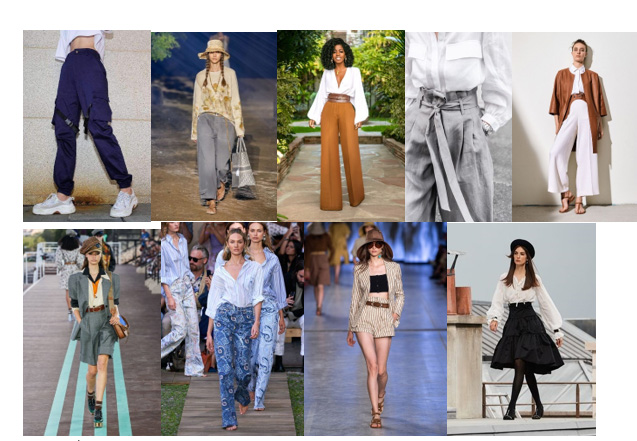 DRESSES

Spring 2020 dresses remain soft and feminine. We are seeing a great deal of "prairie chic." Styles we saw in the market included lots of florals, leaf and fruit prints, polka dots, reinterpreted animal & reptile. Longer lengths continue both maxi and midi, asymmetrical and tiered and flounce hems, accordion pleats, smocking, shirt dress, lots of wide and detailed sleeves -- again a really wide variety of styles -- which is really great because a vast variety of styles offers different fits for lots of body types and style preferences.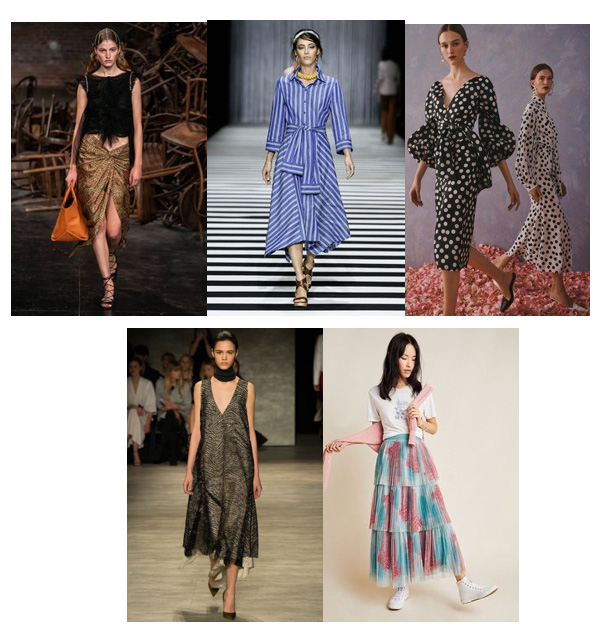 So, whatever your style, our goal is to have something you adore and will love wearing from Harpers. Come see us soon! Spring will be here before we know it!

CLICK HERE TO VIEW A PEEK AT OUR SPRING COLLECTION!